Double M.Sc. Degree: WASTE + MAUI
Starting from winter term 2015/16 the University of Stuttgart (USTUTT) offers a Master's Double Degree Program in cooperation with the MAUI Master's Degree Program (Meio Ambiente Urbano e Industrial; Urban and Industrial Environment) at the Universidade Federal do Paraná (UFPR) in Curitiba, Brazil.
Once you are an M.Sc. WASTE admitted student you are eligible to apply for the Double Degree. Feel free to check the details and procedures here.
Details and Procedures - Double Degree
Contact us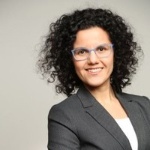 Carolina Acuña Caro
Dr.-Ing.
Course Director M.Sc. WASTE / M.Sc. Energy Engineering