Admission Requirements
Here you can find the requirements you need to fulfill to be granted admission to the M.Sc. WASTE.
Please keep in mind that additional requirements must be fulfilled if you are interested in applying to the EPOS-DAAD Scholarship Program
What are some challenges of studying the M.Sc. WASTE?
Contact us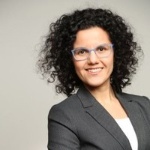 Carolina Acuña Caro
Dr.-Ing.
Course Director M.Sc. WASTE / M.Sc. Energy Engineering